Blue Sky - Window & Gutter Cleaning
Serving Vancouver, BC and surrounding areas
Locally owned and operated
WCB coverage for all our staff
info@blueskywindow.com
THE SERVICE YOU WANT
AND THEN SOME
Window and Glass Cleaning
Chemical Free Window Cleaning
Professional Equipment
WCB Covered & Insured
Trained and Caring for Your Garden
What people say about us
---
Thanks for a great job – again. Every year I have Blue Sky wash the windows of our two storey house, plus the glass cover for the deck, inside and out. The job is done with remarkable care and requires no effort from me. This year, I was thankful that the screens were cleaned as well. This is one of those jobs that would take me forever to do and now, within a couple of hours – they are done.
I did hire another company, SS, 3 years ago when Blue Sky wasn't available for some time and the window cleaning was so substandard, it wasn't worth the time I had to put into setting them up. I've returned to only using Blue Sky and my windows are always perfectly cleaned.
---
Pressure and Soft Washing
Pressure washing your driveway, decks, sidings, parking lots, etc. with the right pressure for the right surface. Or have a Soft Wash (no machine) done for more delicate surfaces.
BLUE SKY GUARANTEE
You will love the quality of work and you will love the respectful way you are treated.
Gutter Cleaning and Repair
We offer gutter cleaning and gutter repair.
Inside cleaning (taking the dirt and debris out and bagging it, including the fine silt not just leaves and making sure the down pipes are running) Outside cleaning (washing the dirt off the visible face of the gutter, no stain removal)
Roof cleaning – Moss Removal
Your roof is a perfect place for this undesirable fungi. This is not a natural condition of roof. The growths are eating your roof and your wallet too.
Don't let it happen. We can handle this problem for you.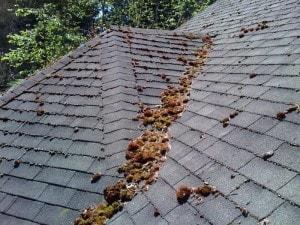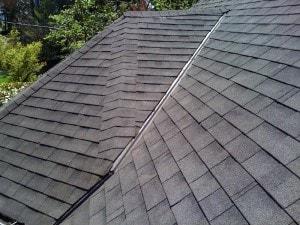 Our goal and commitment is to provide home owners and property managers with professional and high quality maintenance services to retain or increase the value of their homes and properties, all the while maintaining and spreading ethical business practices, and providing a sane and safe working environment.
THE SERVICE YOU WANT
AND THEN SOME
We want you to be completely thrilled with your service,
and now you don't have to worry whether you will be,
it's guaranteed!
Local & Family Owned
We try to buy local, use local and that is natural.
Blue Sky being a local window cleaning company provides work for families in your community and via hiring us for your window cleaning needs you are helping the local economy.
Hard working family drives our company forward and not for the shareholders profit but for our family values and for the good of our community.
Zsolt Katai
CEO
---
Posted on 2023-09-10
Subcontractor vs Employee
An old dilemma discussed from different viewpoints. Which one is better: subcontractor or employee? Though the answer looks as varied as it can get lately I have come across this problematic question – again – so I thought to lay down a few lines about it in the hopes to shed some light on this old dilemma.
Posted on 2023-07-10
Hail the Property Manager!
Managing a property or properties is a massive undertaking and a very stressful job. I know I wouldn't trade places with a property manager even though I deal with properties for a living. Yes, we can clean the windows, clean gutters, treat a roof against moss, pressure wash that underground parking or siding and what have you. But to be on stand by virtually 24/7 deserves a special respect.
We call you back and give you a free estimate!
Office
103-1990 East Kent Avenue South
Vancouver, BC V5P 4X5
Canada
Contact Info
T: 604.736.1979
E: info@blueskywindow.com
Areas of service:
Vancouver, North Vancouver, West Vancouver, Burnaby, Richmond, New Westminster, Annacis Island, Coquitlam, Surrey, etc.